Your Day at Camp Crescent Cove
Each day at Camp Crescent Cove is full of excitement and new adventure! After waking up, the entire camp meets before breakfast, at the flagpole for announcements. Following breakfast, campers and counselors return to their bunks for clean up.  After clean up, the majority of a typical day is devoted to five activity periods of fun!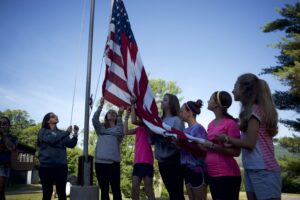 During meal times you can enjoy the company of your bunk mates in our dining hall where you can expect a lot of entertainment. You can often hear chanting, singing and banging on tables during meals. Rest hour provides the opportunity to relax and spend free time with fellow campers, play tetherball, gaga, or write letters home.
After dinner, our evening programs are always a blast featuring fun and creative activities! As each fun filled day draws to a close we wind down the evening, retreat back to the bunks and rest up for another fantastic day at Camp Crescent Cove.
Throughout the summer, we have several days that feature camp-wide special activities. These events bring our entire community together to experience events like 4th of July Carnival, Palooza rock concert and Lip Sync.
Weekly Schedule
Our schedule is built around a 5 period day with focus on both core and elective activities.  Our core activities include Arts & Crafts  – Landsports – Watersports. We offer a full range of activities giving children many chances to try something new while creating Confidence, Compassion, and Community.
Campers choose their elective activities on a weekly basis. Here is a sample of what a schedule looks like: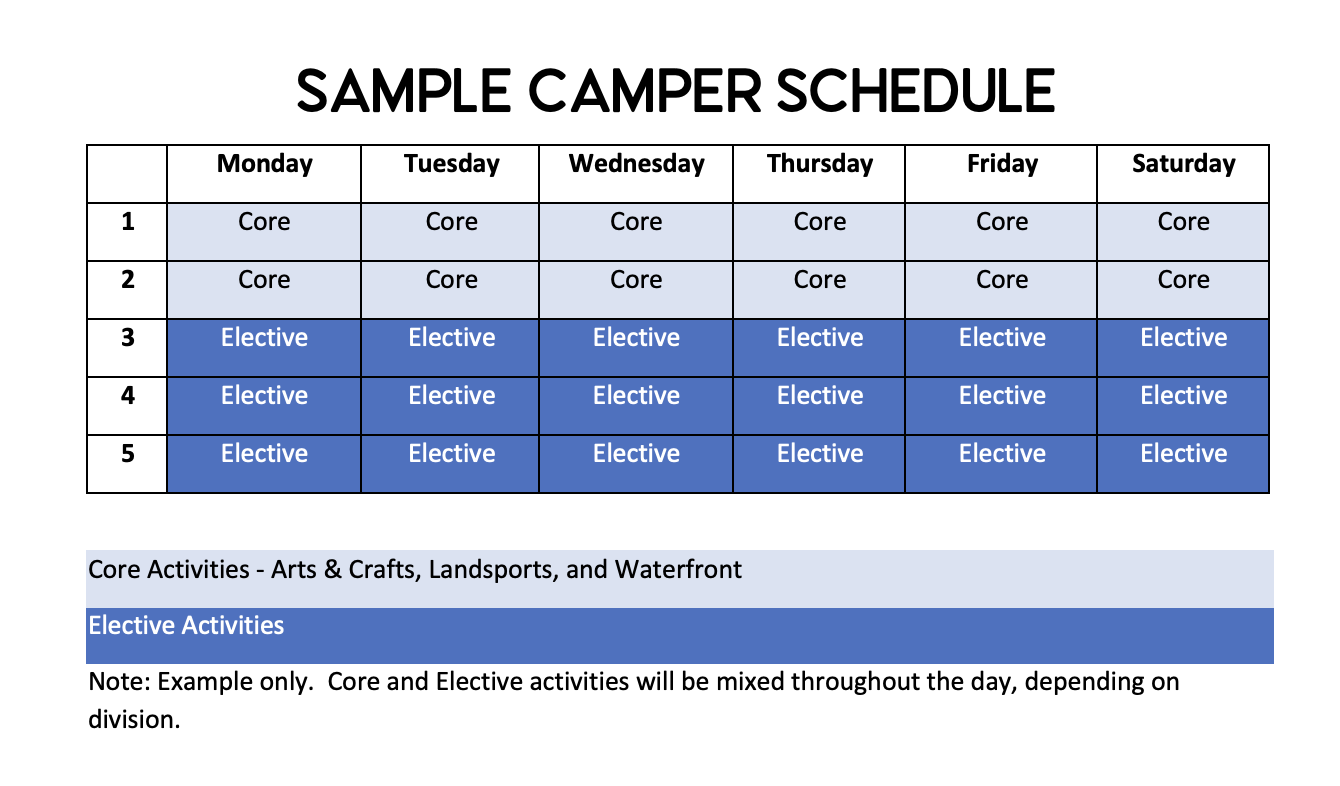 Evening Activities and Events