One of New England's premier horseback riding programs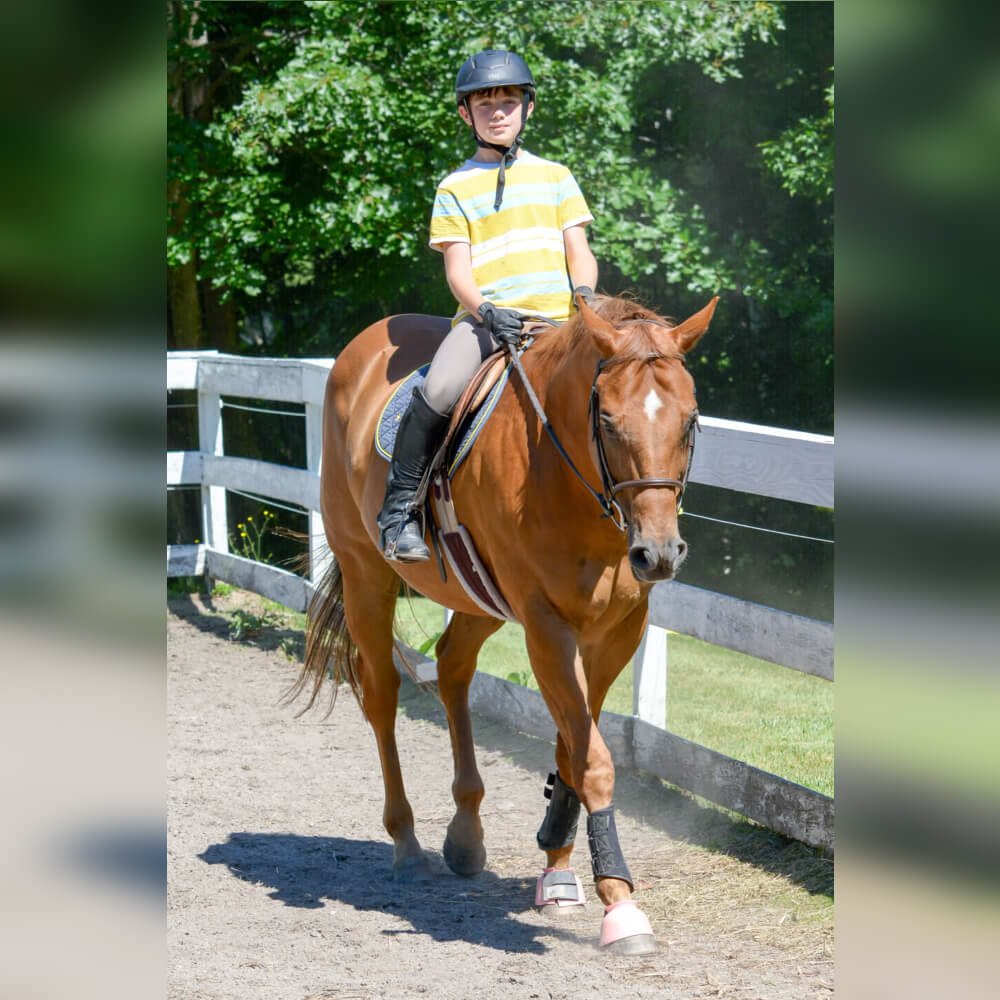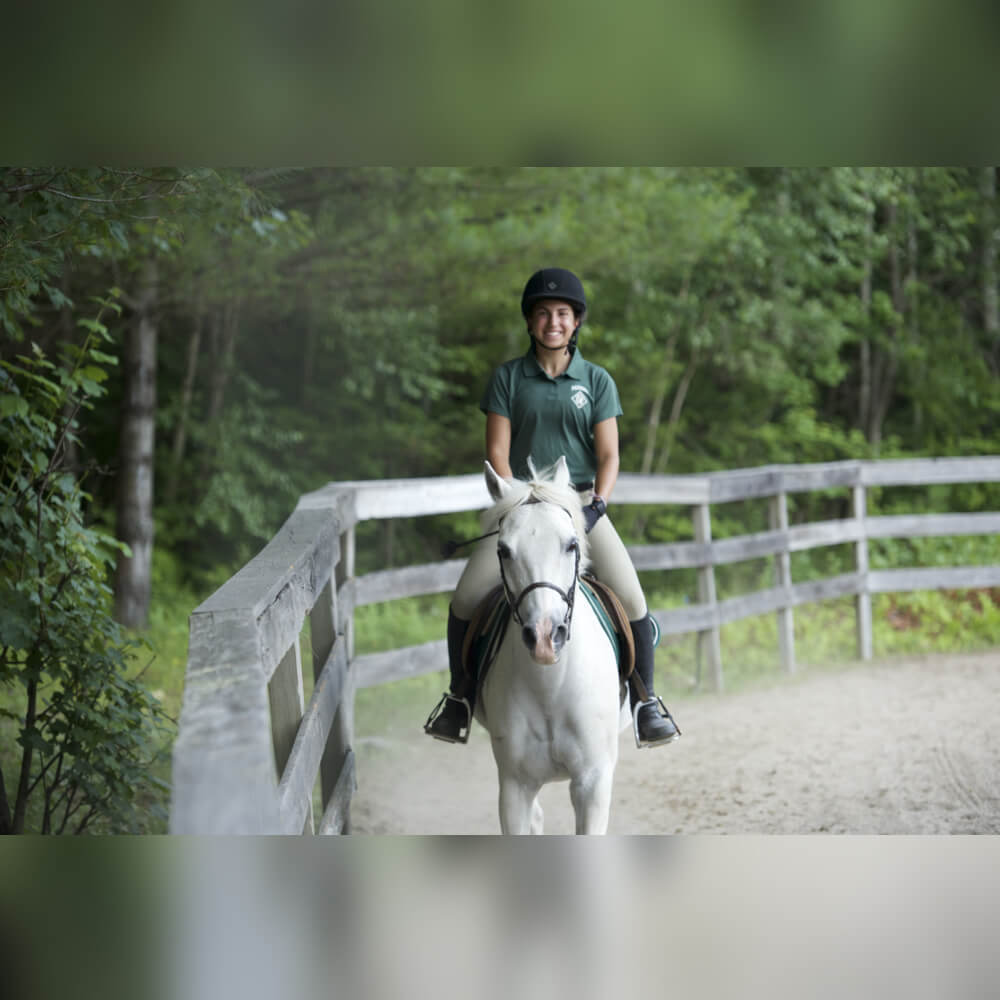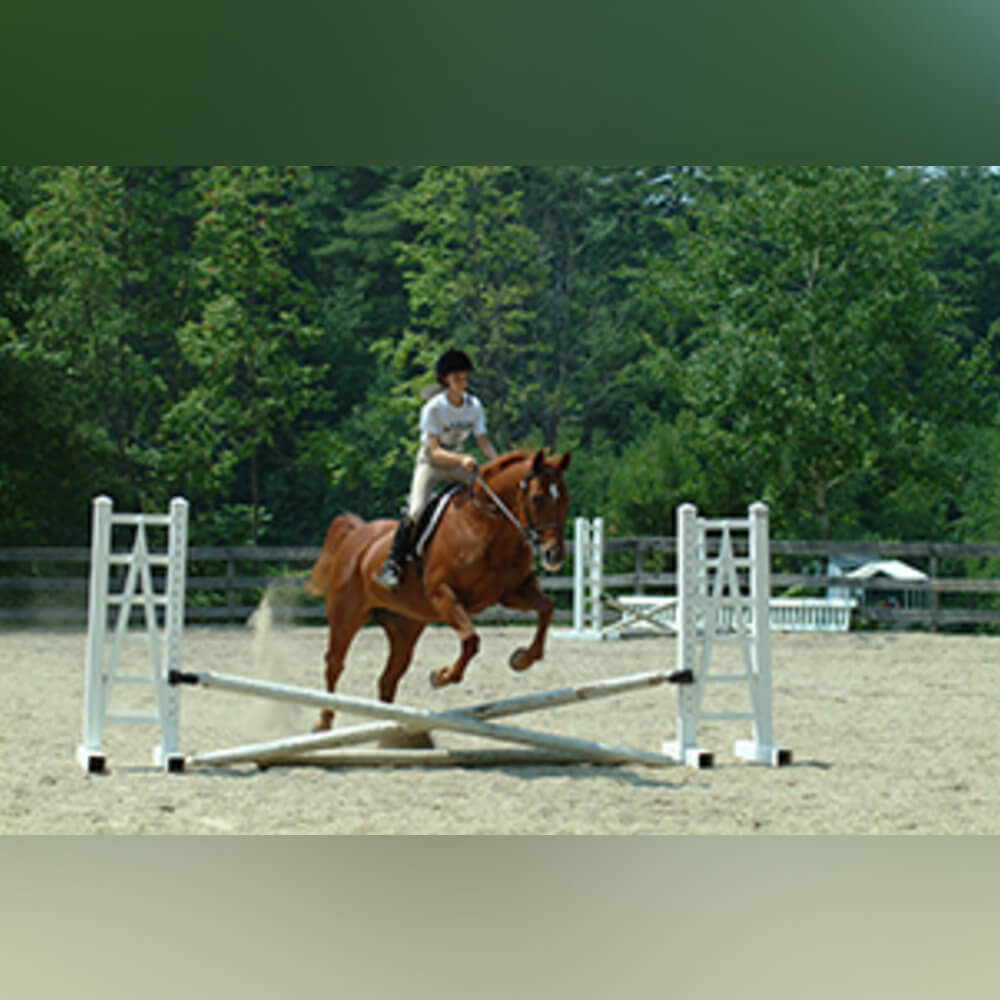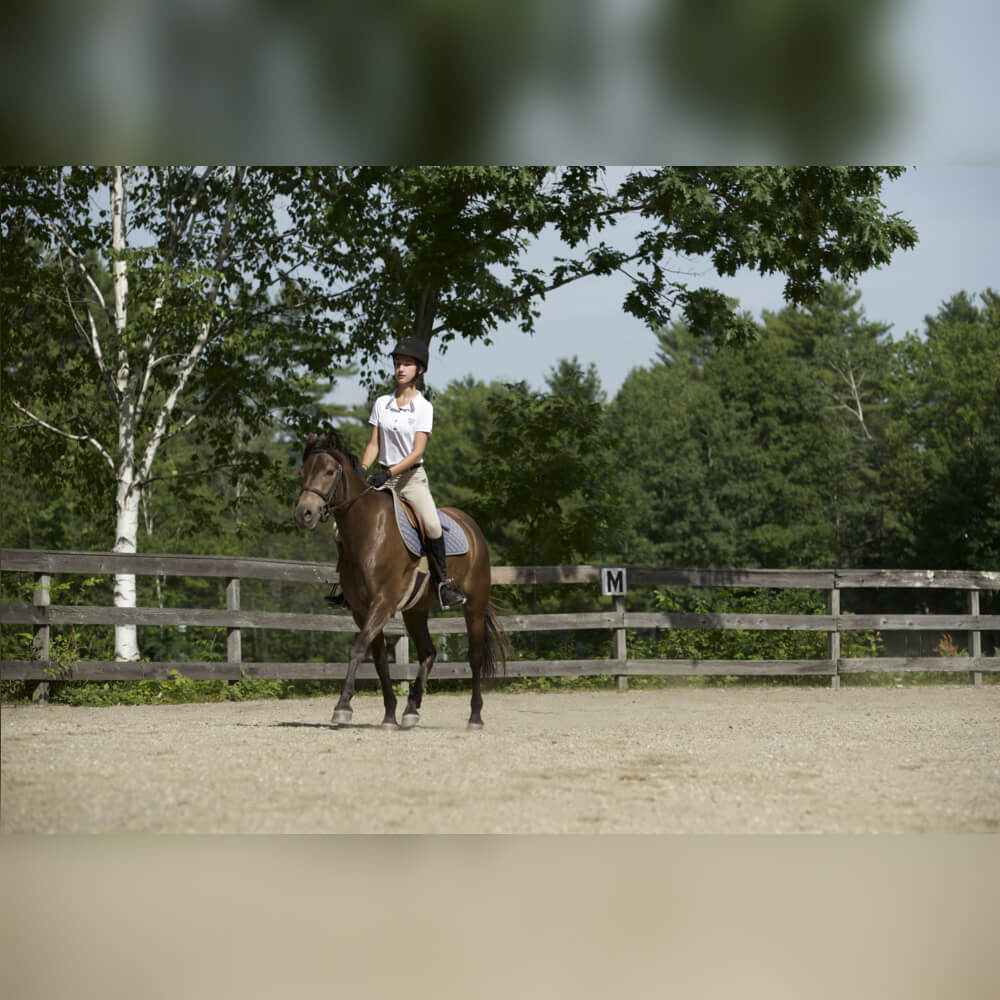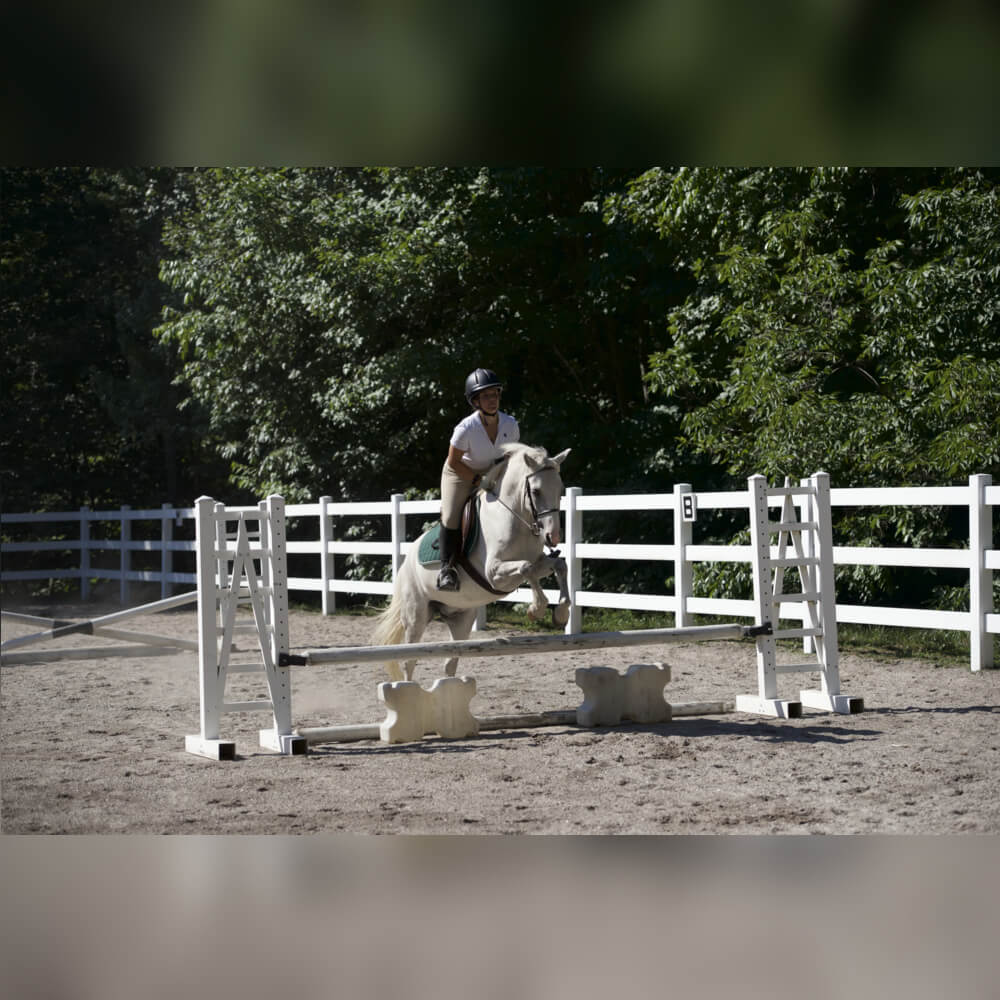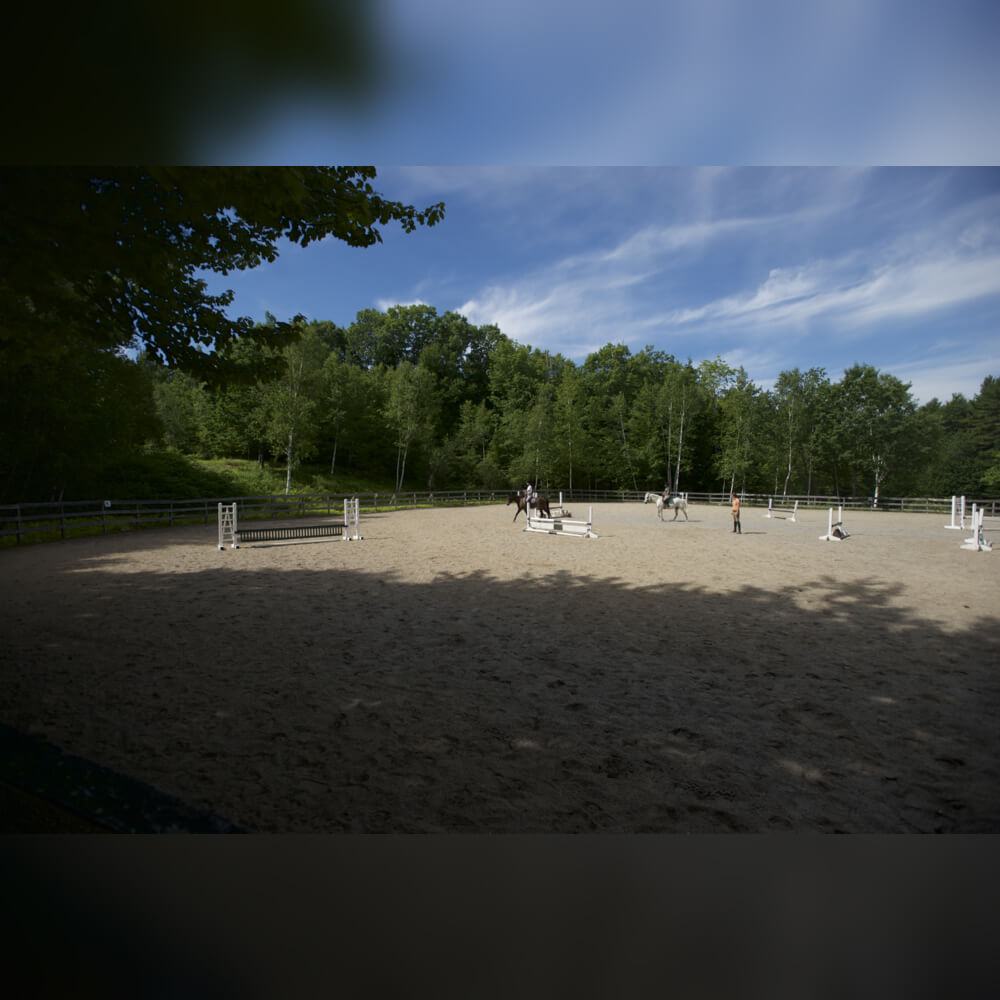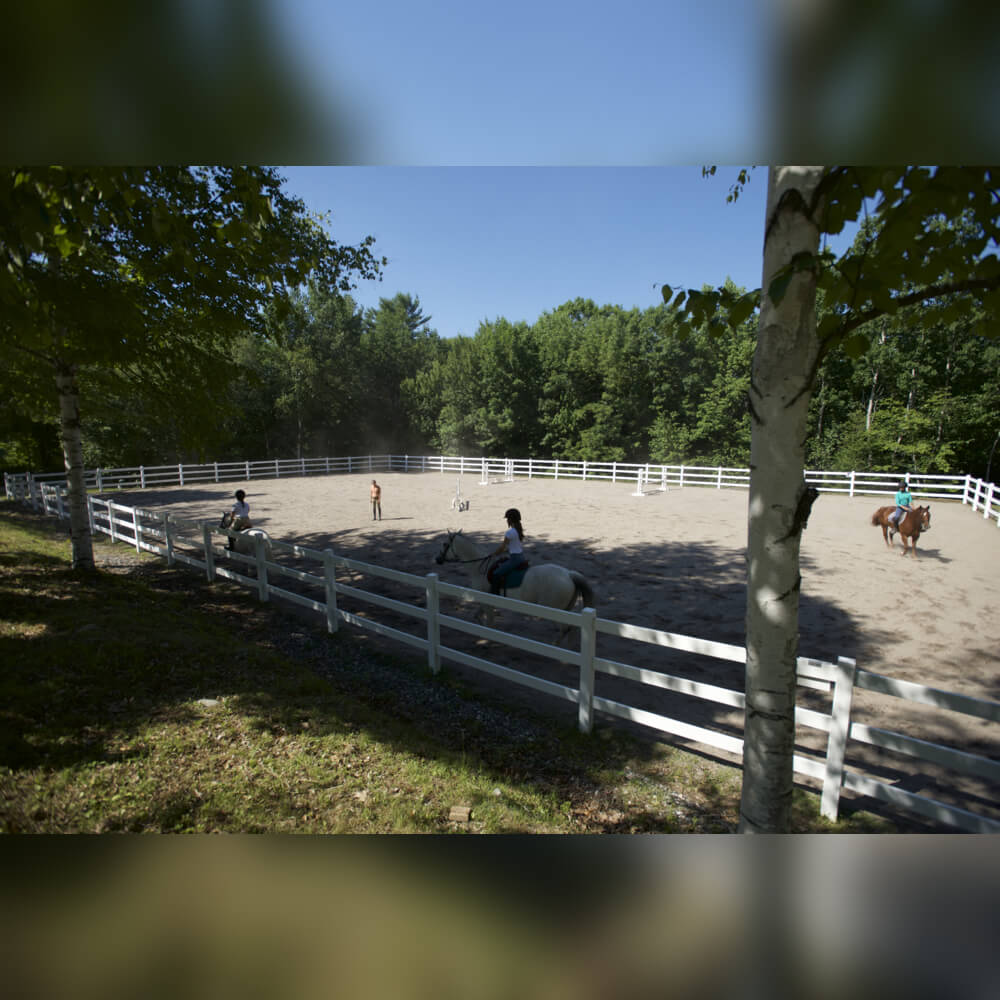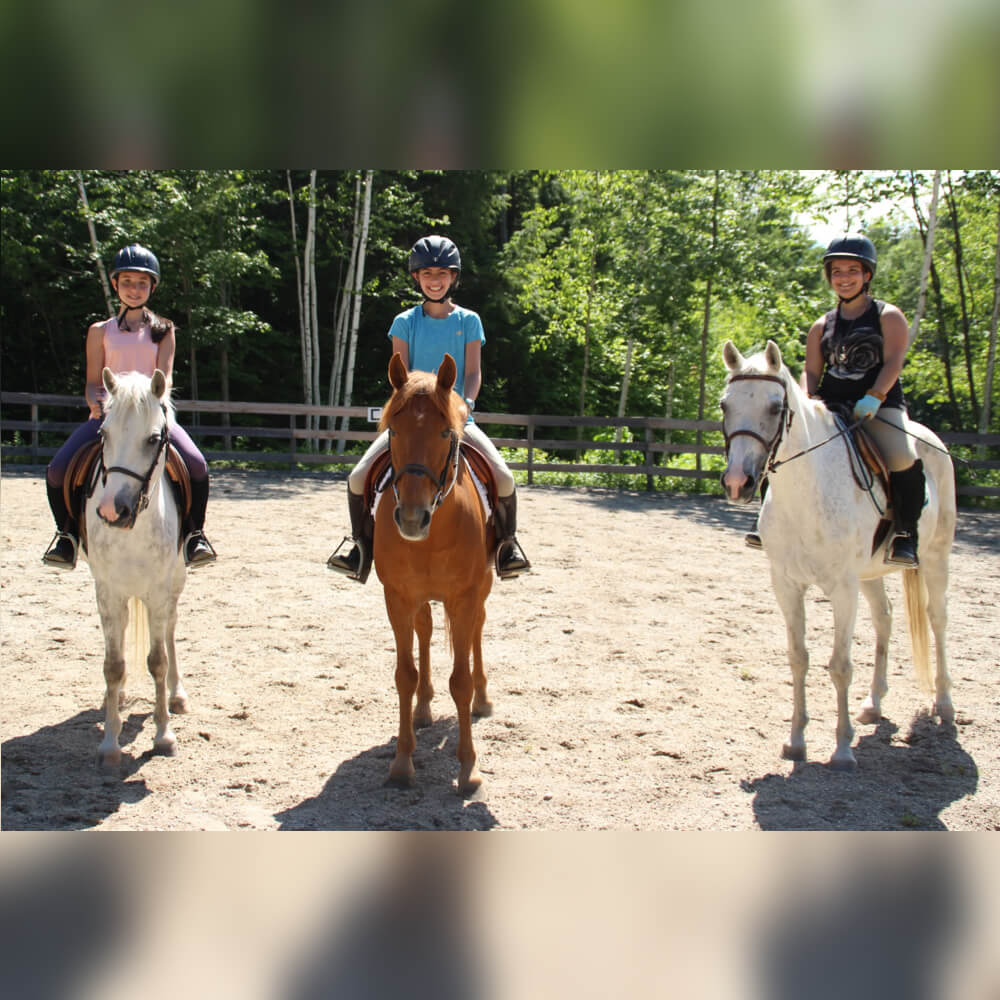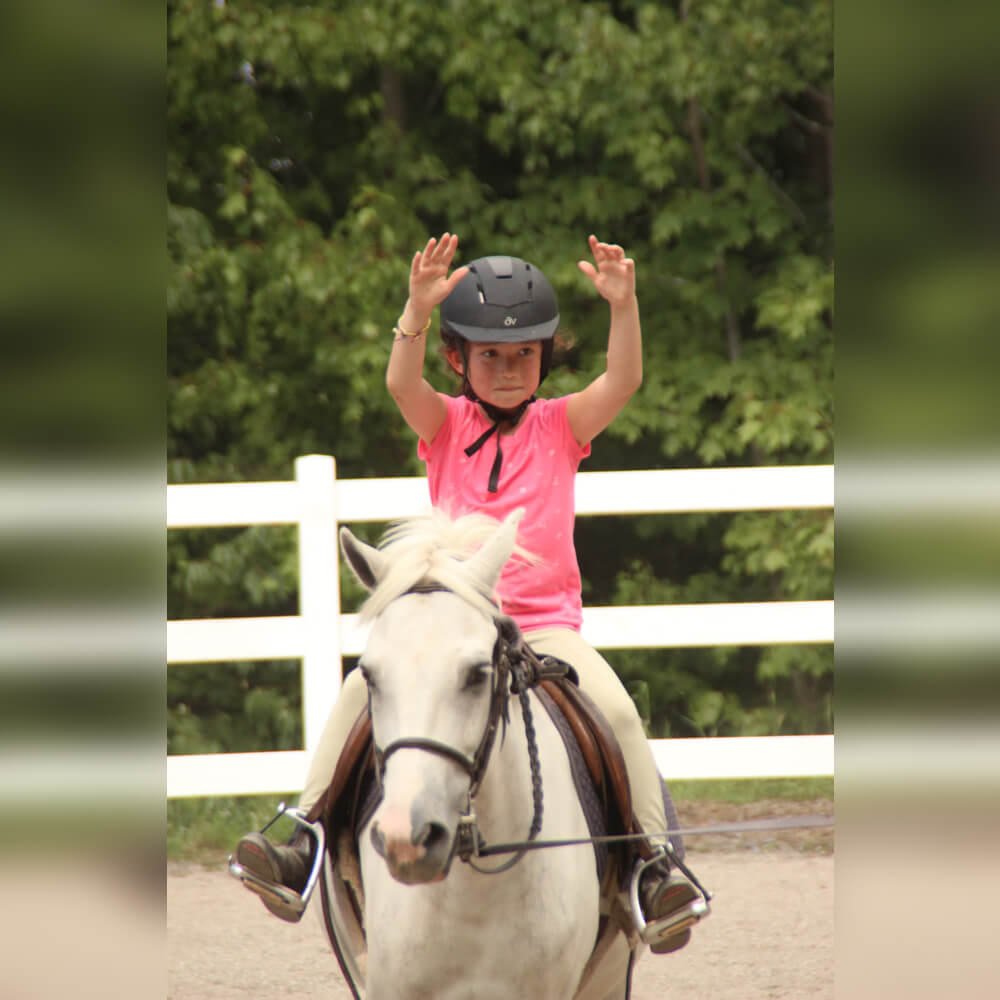 At Camp Crescent Cove we pride ourselves on providing a wonderful summer riding experience by offering quality lessons to all levels of young riders with a strong emphasis placed on developing their horsemanship skills. Our two spacious stables accommodate our horses and ponies that all live in box stalls. Camp Crescent Cove riders enjoy our well-mannered horses and ponies who are known for their dependability, suitability and calm manners. The riding program focuses on hunt seat equitation and the balance seat style of English riding. Riders may choose to ride either one or two hours a day and have a third hour at the stable for a hands-on horsemanship lecture. Our talented equestrian staff can teach beginners learning to steer through advanced riders that compete at the jumping level. All lessons are scheduled according to ability.
Camp Crescent Cove's hands-on stable management program allows riders to learn all about horses, including: grooming, feeding, conditioning, saddle fitting, bridling, ailments/illnesses, conformation, first aid, bandaging, breeds, course design and much more. Classes are small, personalized and interactive.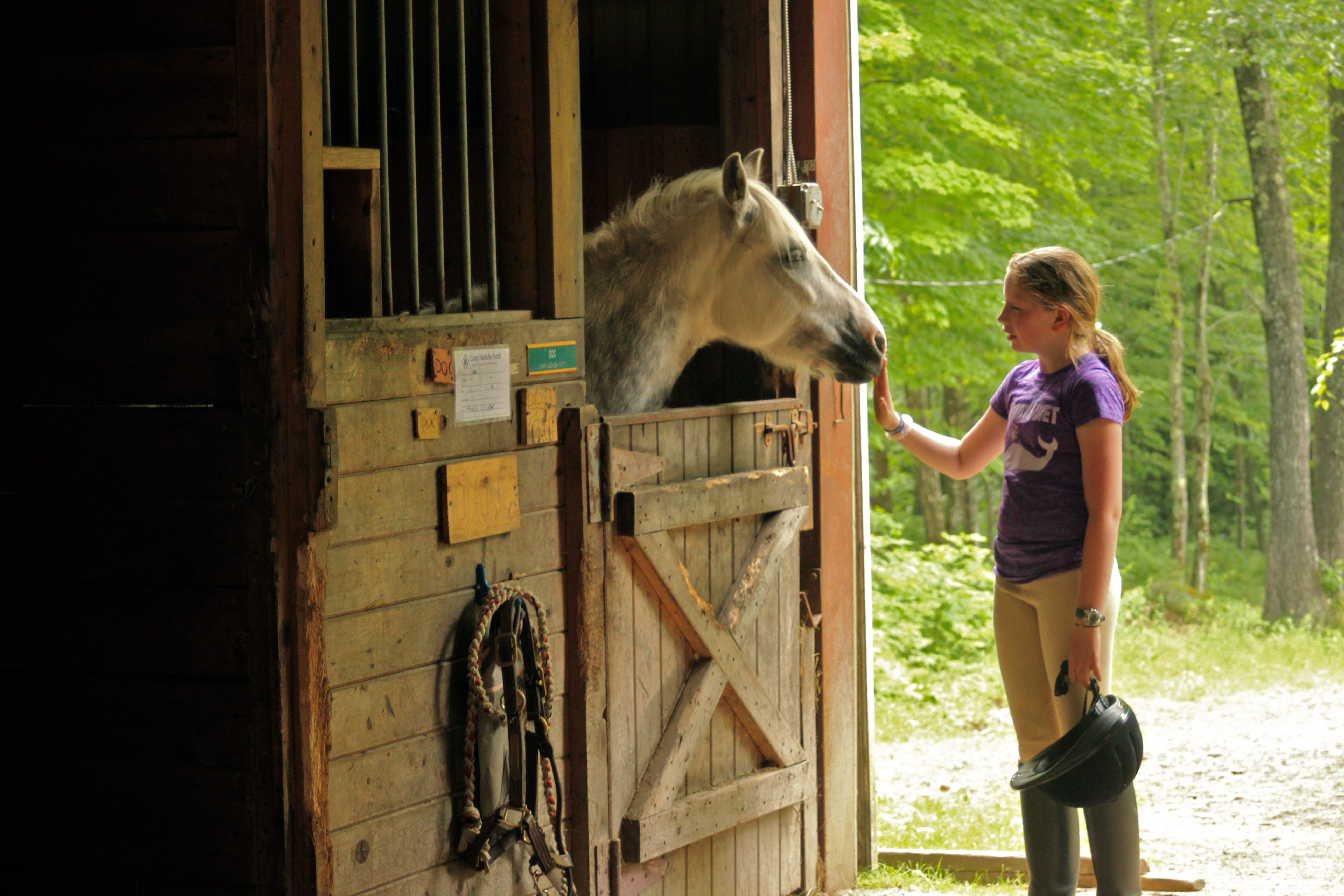 What to bring
Riders must bring their own approved harness helmet, riding boots (tall or paddock style), half chaps are acceptable, and breeches/jodphurs.
This program is offered at an additional fee which includes all lessons, lectures in and outside of camp, special seminars, horse show entry fees and camp invitationals. Campers may bring their own horse or pony if space is available for an additional fee.
Riding fees: 3.5 weeks $1,000 or 2 weeks $550
Looking for a more intensive riding experience?
Check out our Toppers Riding Program for girls and boys ages 9 to 14. Moderate riding ability is required.