Explore life at Camp Crescent Cove
Our modern bunks are spacious and light filled with showers, sinks, toilets, hot water, and electricity within. Each bunk is nicely ventilated with screens on all the windows and doors. All cabins are furnished with custom designed wooden bunk beds. There is plenty of open space for campers to interact with the rest of their cabin, as well as closets and cubbies to provide storage space for campers' belongings.
Our cabins are positioned around camp with boys and girls on opposite sides of the property, nestled within the pine trees.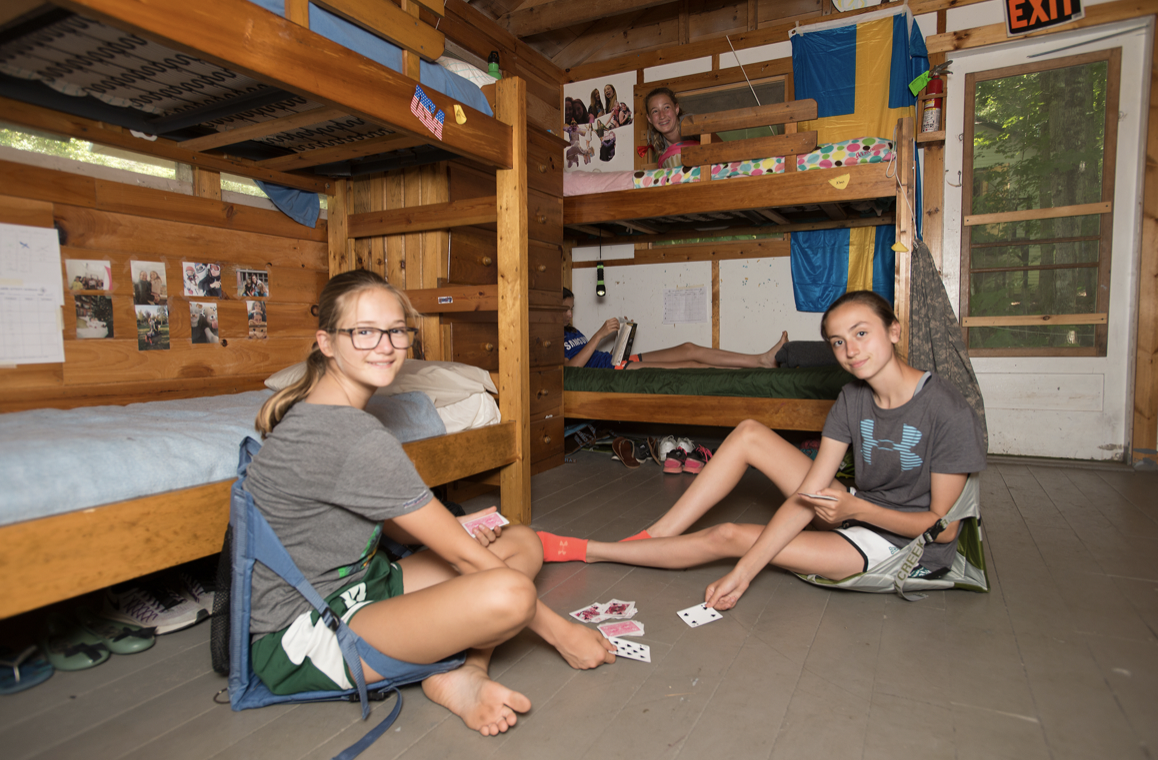 Campers are assigned to individual bunks based on their school grade. Bunk size will vary depending on age with typically 8 -10 boys and girls sleeping in their respective bunks with a minimum of 2 staff members. Should there be multiple cabins within the same age group, cabin placement becomes of the utmost importance in our process. We take a considerable amount of time creating the right mixture of hometowns, interests, and personalities when deciding who lives together.
It's like being in a big family where everyone knows each other. — Camper