One Week Intensive Riding Program
Developing Empowered and Passionate Riders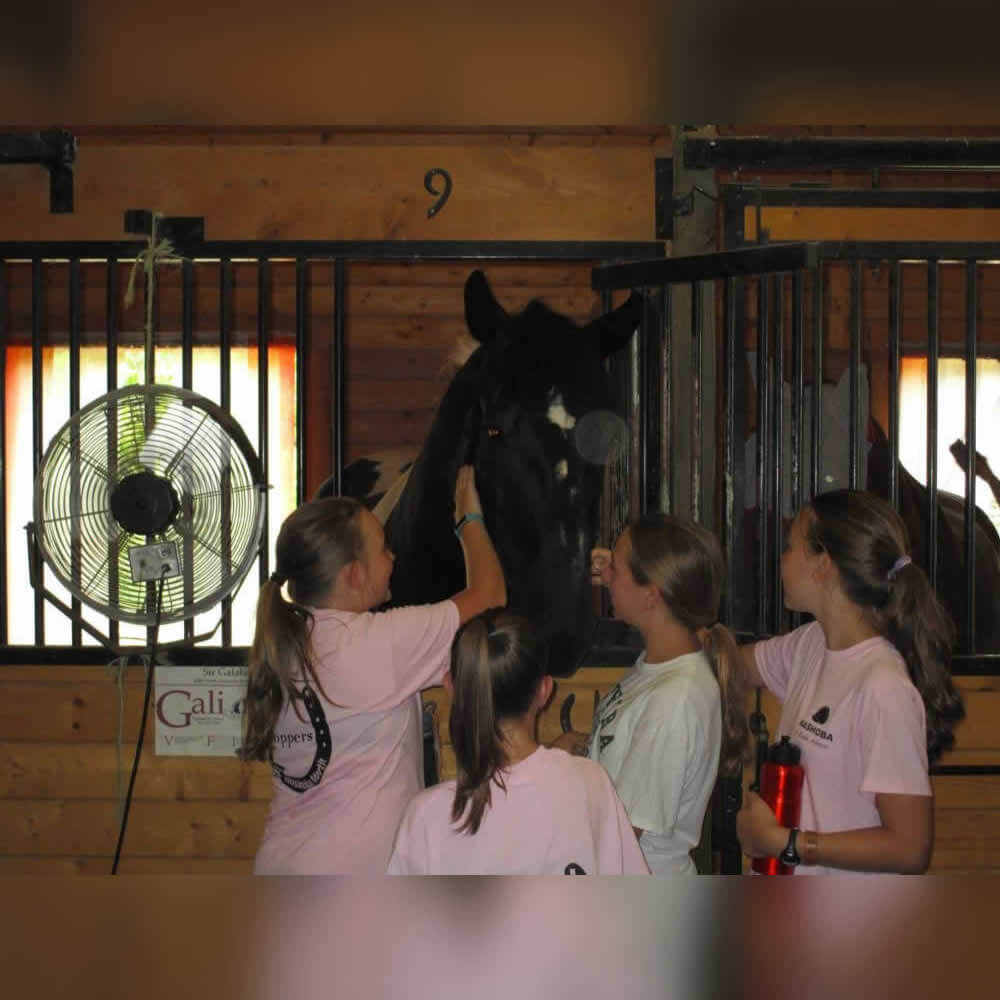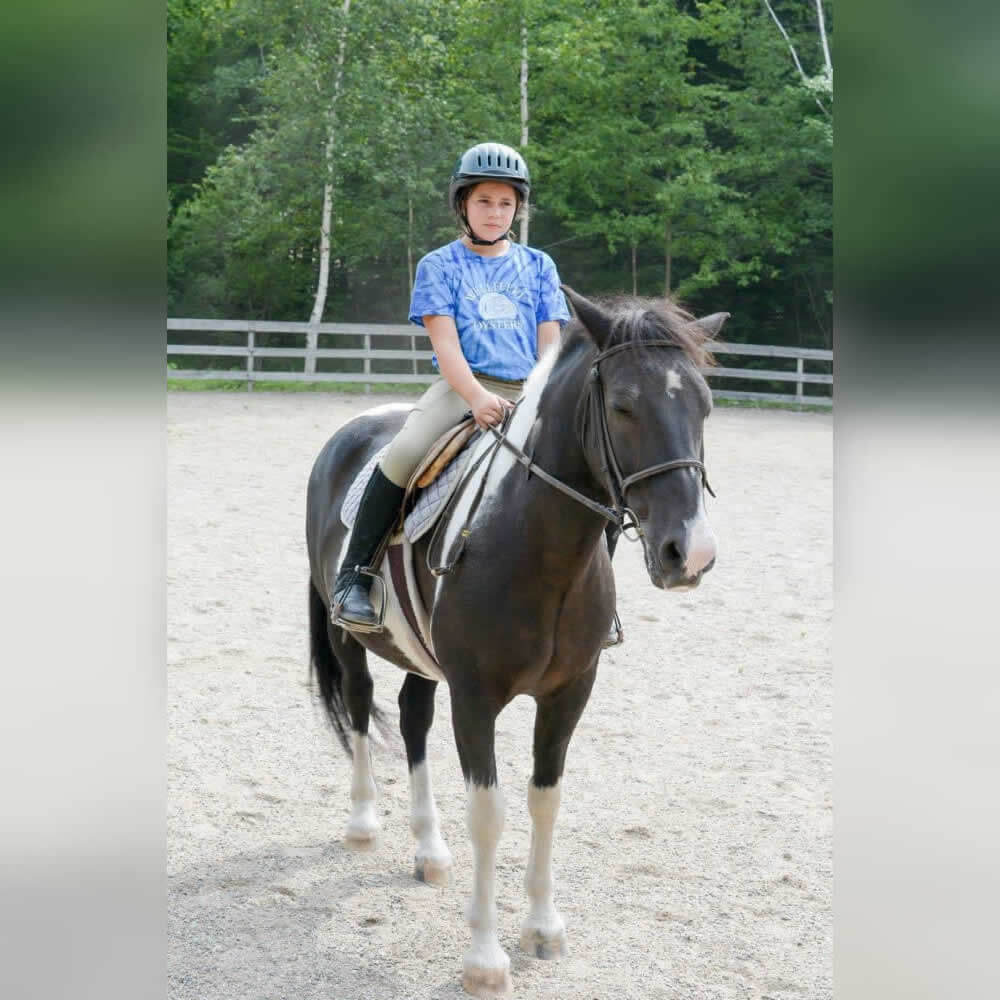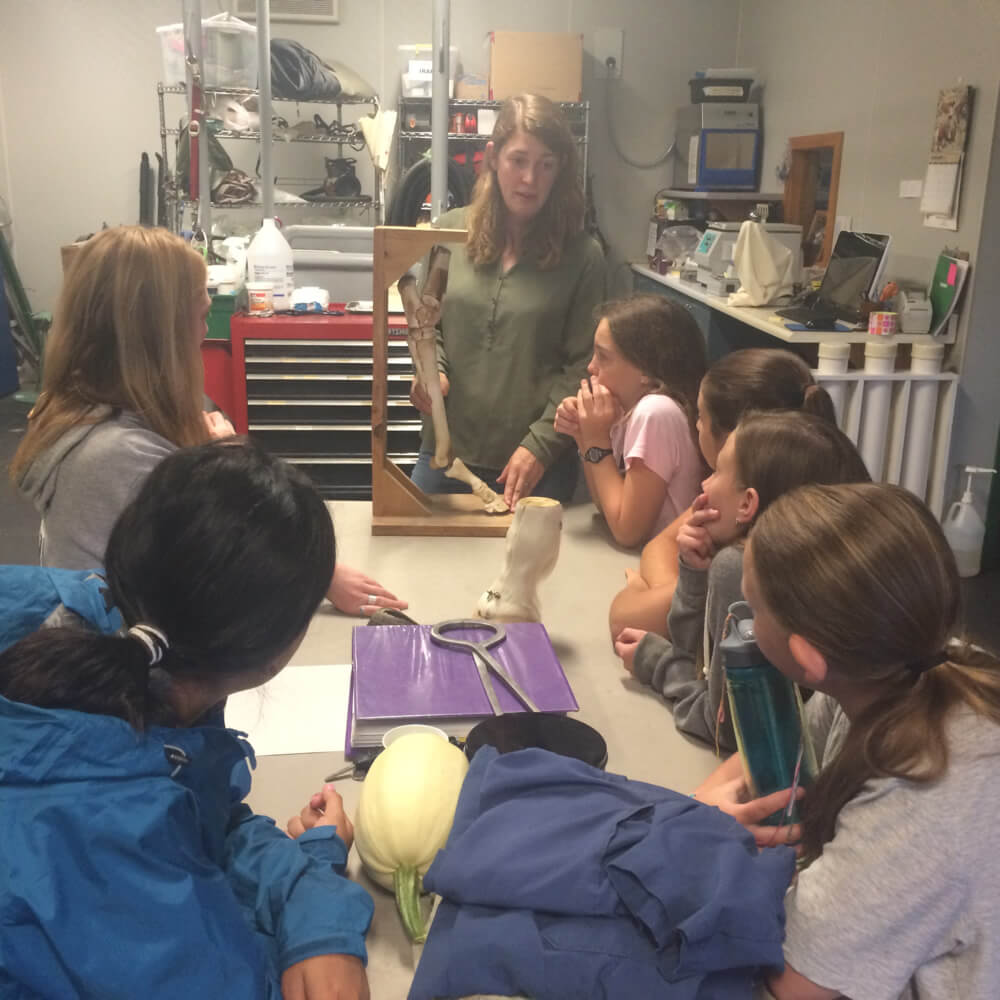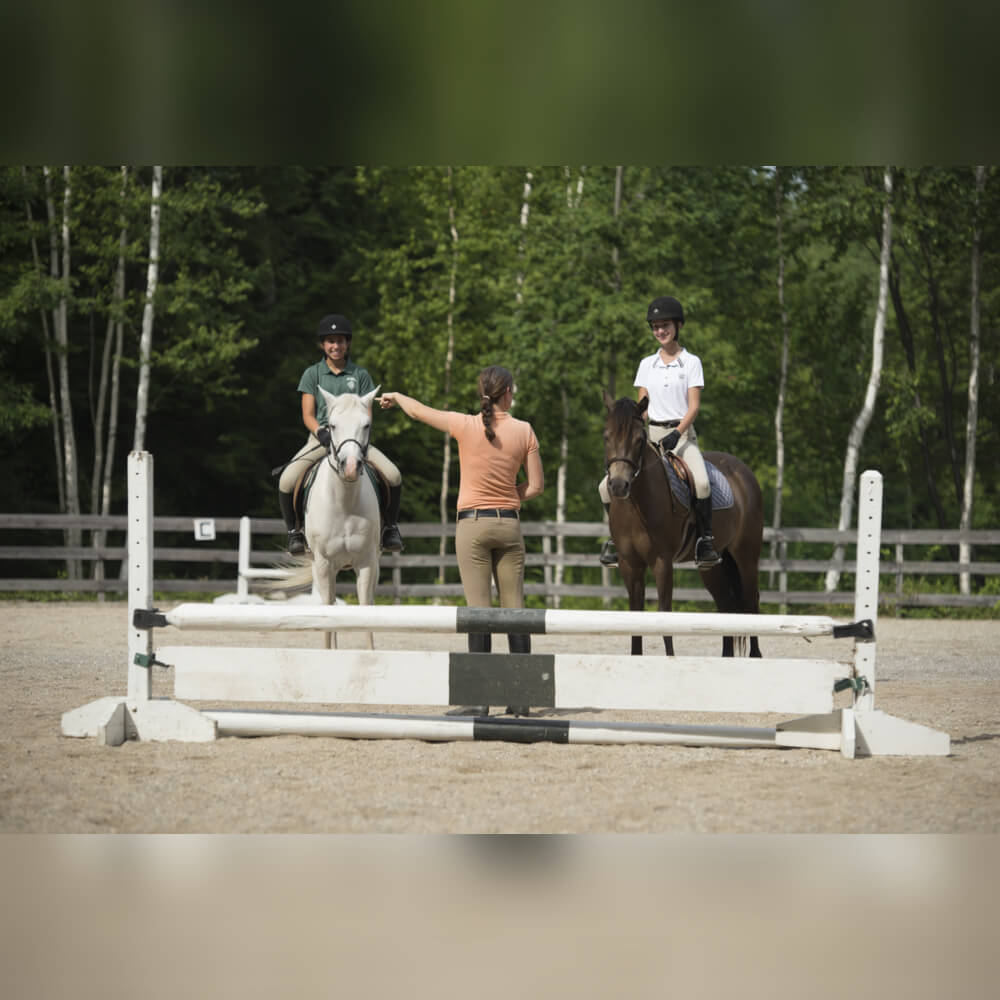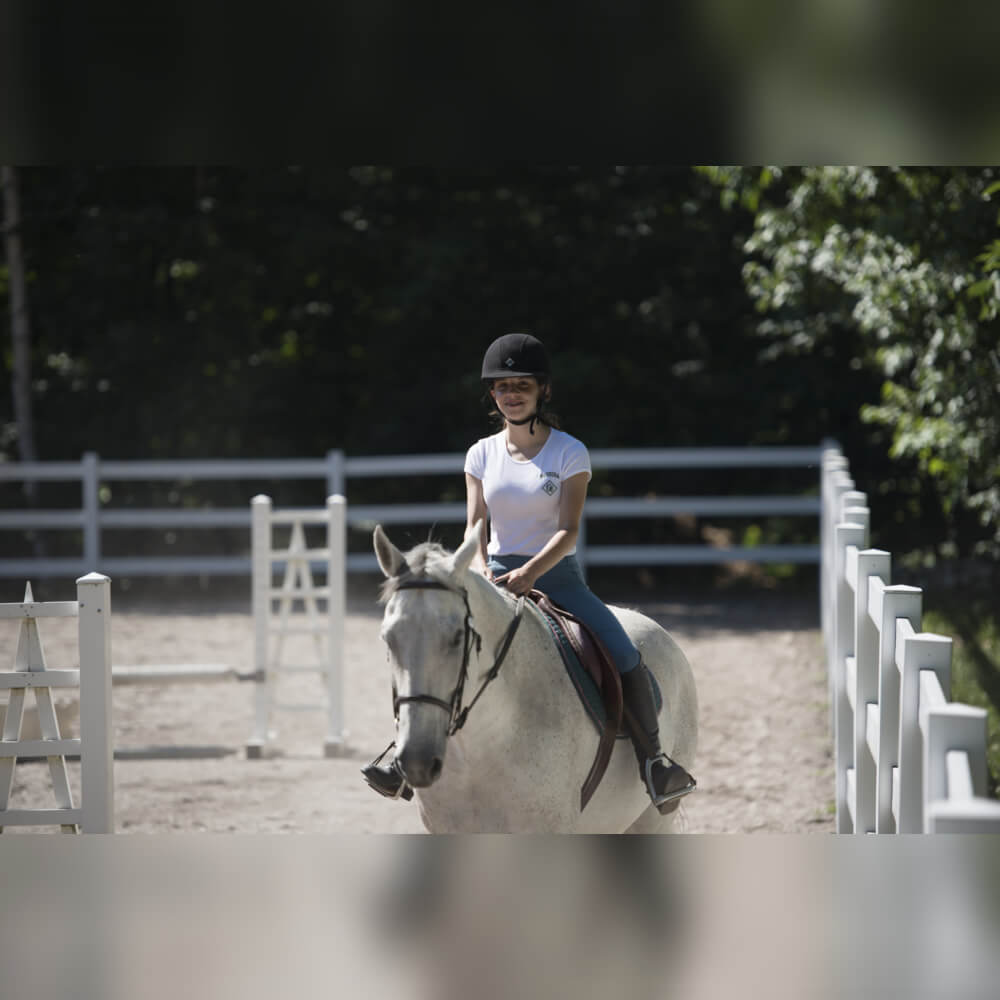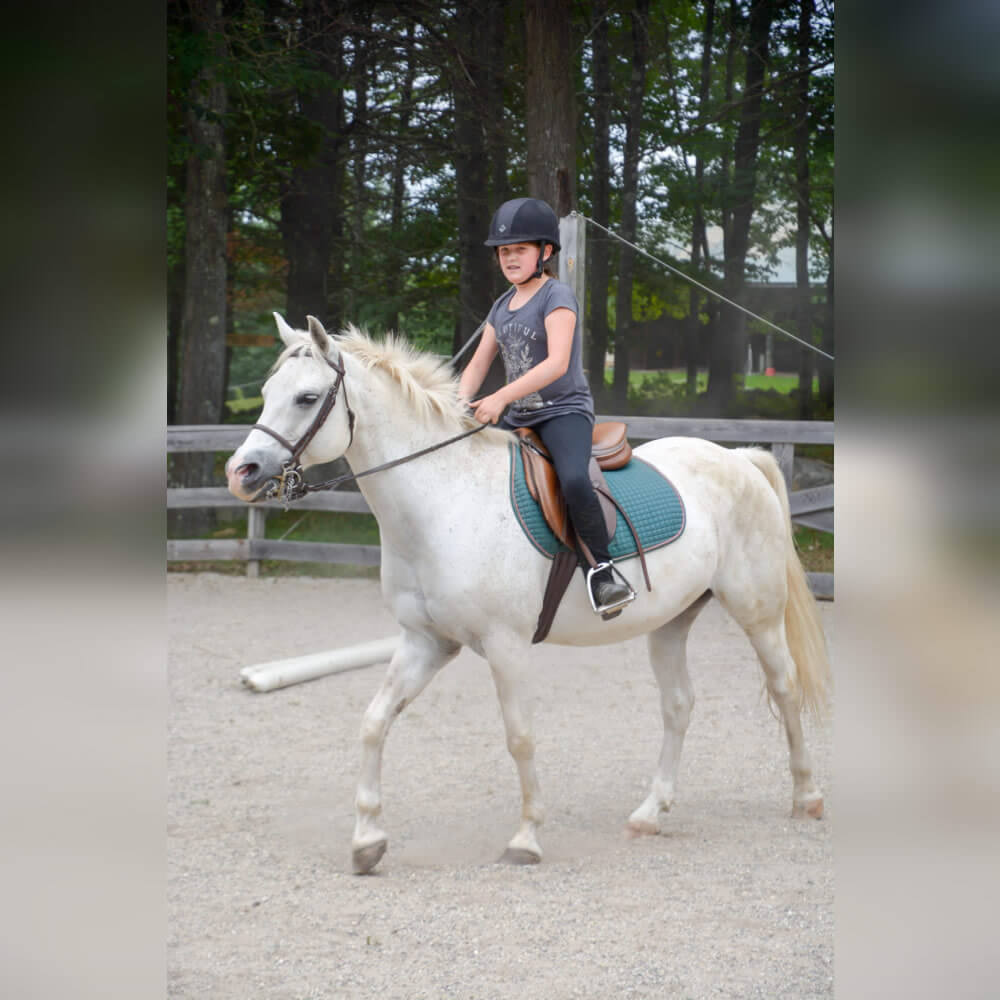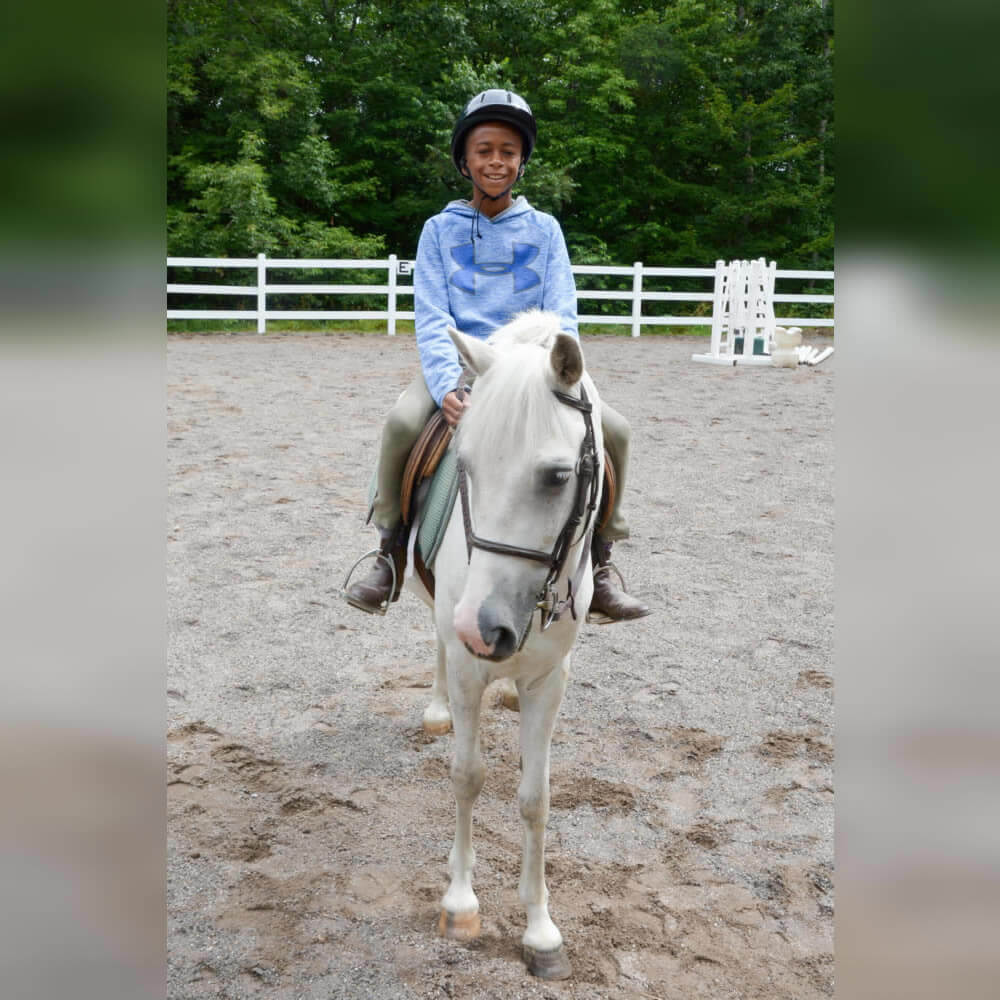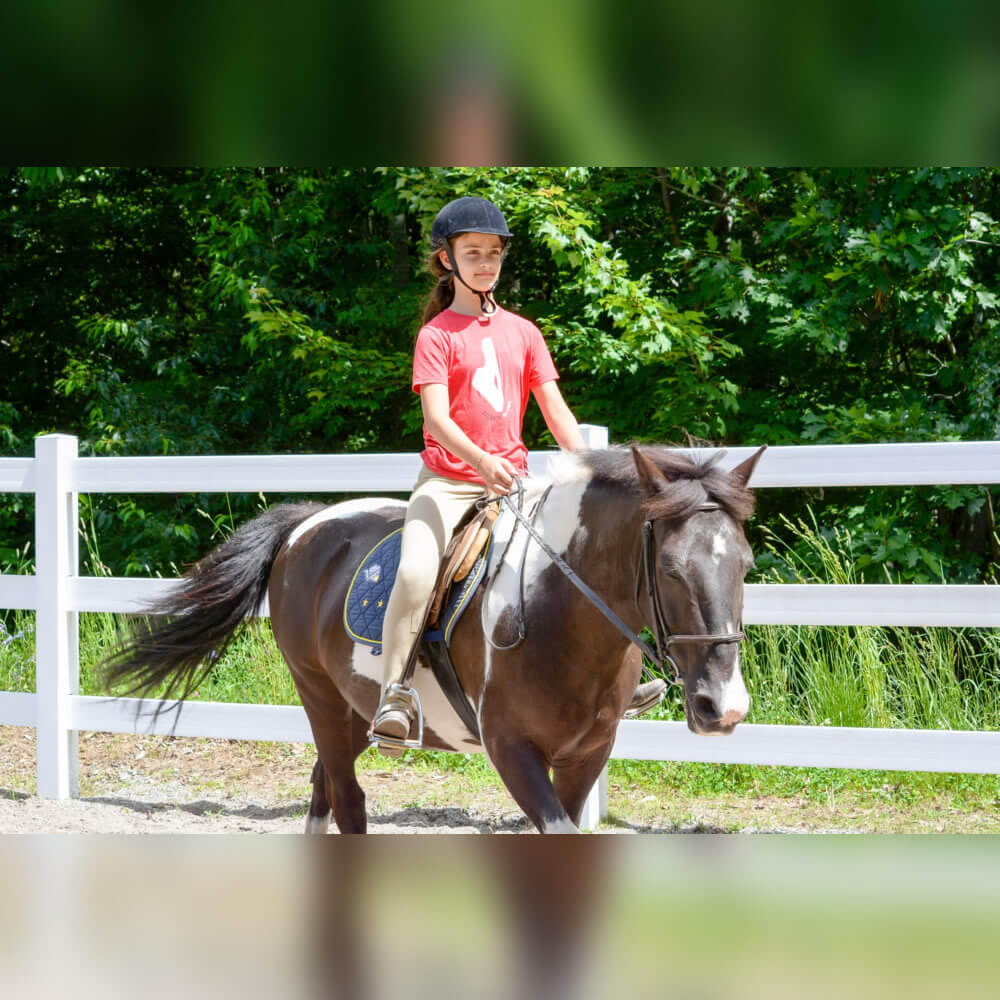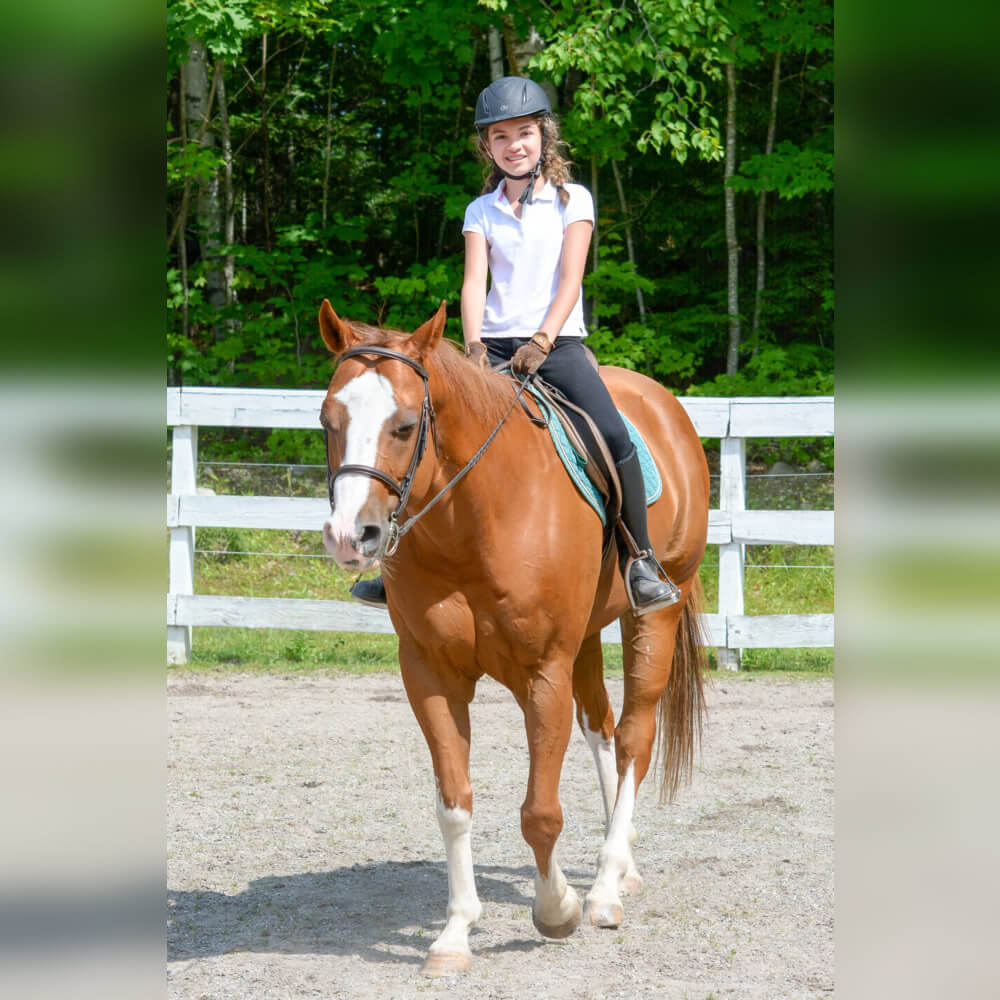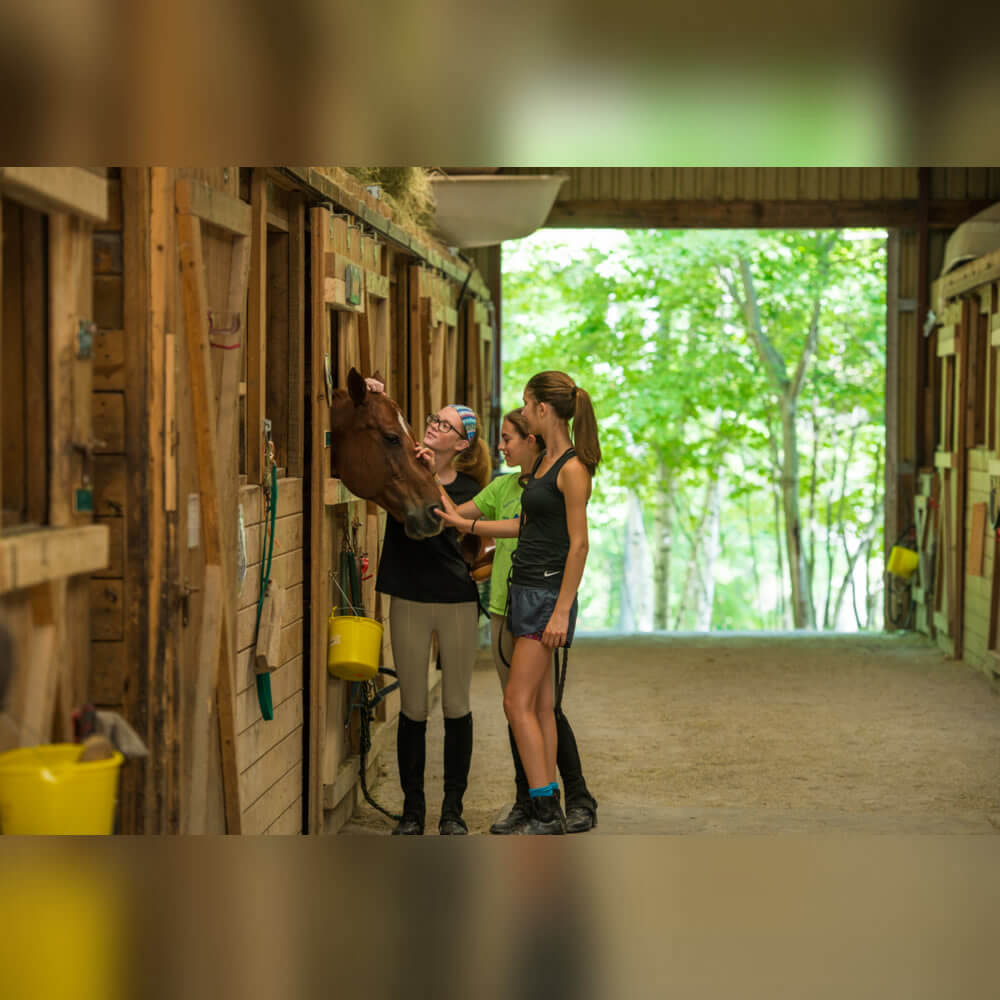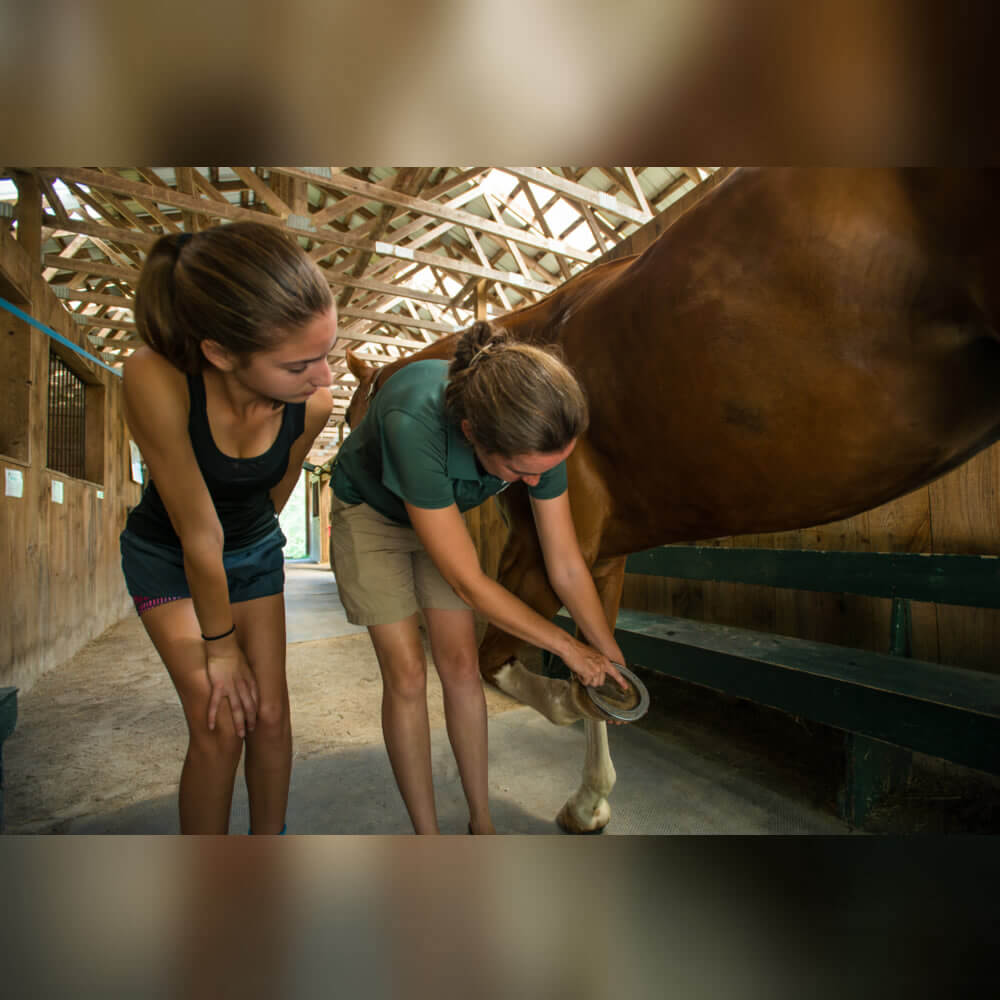 Camp Crescent Cove offers a one-week intensive riding program for English riders ages 9 to 14. The Toppers program was created to provide hands-on quality instruction for a small group of riders who are experienced. Historically, riders are in the saddle one to two hours a day, a horsemanship lecture and 2 one-hour camp activities; such as waterskiing, sailing, pottery or tennis (just to name a few) to choose from.
Camp Crescent Cove's lessons are taught by qualified instructors on well-schooled horses and ponies. We have four riding arenas and two stables within our camp facility on picturesque Crescent Lake in Raymond, Maine. Our lecture series will cover many pertinent subjects such as feeding, grooming, points of the horse, conformation traits, body markings, breeds, braiding, course design, bandaging, first aid, lunging, saddling and much more.
At Camp Crescent Cove we pride ourselves on providing a wonderful summer riding experience by offering quality lessons to all levels of young riders with a strong emphasis placed on developing their horsemanship skills. 
Our hands-on approach fosters confidence while teaching safety skills around horses. Toppers students gain a true understanding of horsemanship while being in a traditional sleep-away environment. Campers live in modern cabins complete with showers, sinks, toilets, hot water, and electricity within. All riders must have an approved harness helmet, riding boots and breeches. Riding experience is required.
| | | | |
| --- | --- | --- | --- |
| Session | Dates | Fee | Request More Information |
| | | | Contact us |